Increase your home's kerb appeal with a stunning new driveway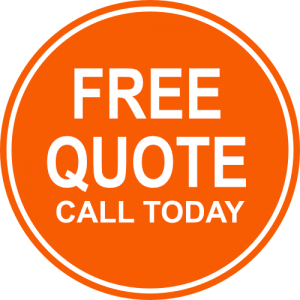 Watford Patio and Driveways is an experienced Watford Hertfordshire based company specialising in block paving, tarmac, resin driveways and paving. We have been creating amazing looking driveways for over 20 years.
We work with you to create the driveway of your dreams. From initial planning and choice of materials through to project management and installation.
Our team project manage the work from start to finish, from initial designs and planning, through to ground works and drainage and then the actual installation of your driveway including any additional features such as kerbs and sealant.
Our team has over 20 years' experience and will ensure your new driveway is installed to the highest possible standard.
Our business is built on satisfying our customers and producing great results which is why we give a 5 year guarantee on all completed work.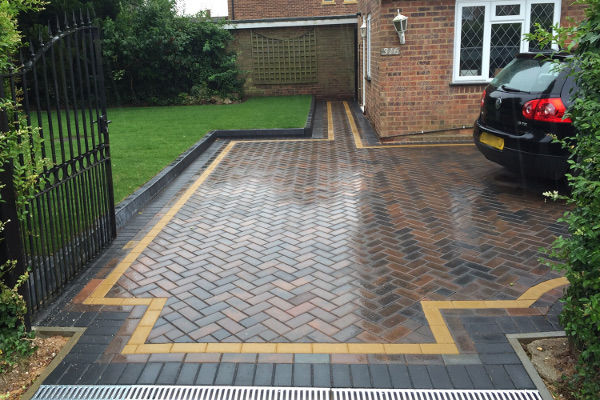 Block Paving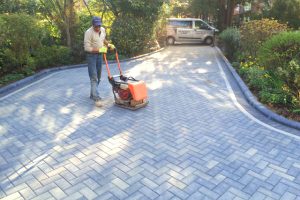 Block paving is one of the most popular materials for driveways, patios and paths. It allows designs and patterns to be created easily whilst remaining a hard-wearing surface that will look good for many years to come.
Watford Patios and Driveways lay all types of block paving and can supply and install the full range of custom designs and motifs. This gives you the freedom to choose the style, colour and pattern that best suits your property, budget and lifestyle.
The driveway is laid on a thick sub-base to eliminate sagging and subsidence.
We use inlay patterns to really make your paving stand out. We will work with you and advise you of how to create a bespoke look that compliments your property. All driveways can be enhanced by using curves, edging kerbs, steps, circles, different patterns and colours.
Click here for examples of some of our Block Paving Services
Tarmac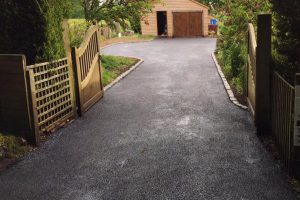 A tarmac driveway is an excellent choice for many homeowners. It is a cost-effective, hard-wearing and easy to install. In many cases, it can be laid directly onto other materials with a minimal amount of preparation.
We use the best quality materials, plant and construction methods to a create hard wearing surface that will look good for many years to come.
Watford Patios and Driveways are both hand and machine-lay specialists which gives us the flexibility to undertake small private works through to large scale projects.
Maintenance is simple, mainly because it is an impermeable, weather-resistant surface and, in the unlikely event of a repair, work can be carried out in a quick and hassle-free manner.
Tarmac is available in either a black or red finish.
Resin
Watford Patios and Driveways can supply and install long lasting and practical resin bound driveways. Resin bound driveways add a touch of luxury and can bring real kerb appeal to your home.
They are also available in an array of colours and textures. We can create an endless range of colour combinations a wide range of patterns and finishes. Your imagination is the limit!
A resin bound surface is a mixture of naturally sourced stones and a strong durable resin. It creates a surface that looks like a loose gravel but without the problems associated with loose stones.
It provides a rough textured anti slip surface so there is less danger of slipping and falling in bad weather. A resin bonded driveway is non permeable so water cannot drain through so you may want to talk to us about drainage solutions to clear excess run-off rainwater.
Resin bounded is easy to apply and a cost effective surfacing technique. Our resin bound driveways are expertly designed, installed and hand finished by our team.
For a free site visit and quotation give us a call today on Watford 01923 372078 or Contact Watford Paving

Gravel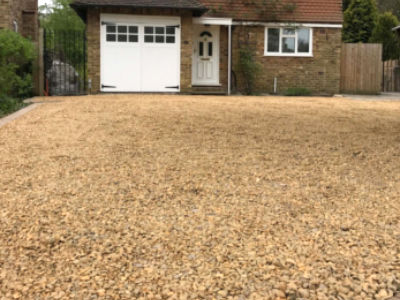 Gravel driveways are a low maintenance and cheaper alternative to a block paving or tarmac driveways. Gravelling can be a great option when a large driveway area needs to be covered for a low cost.
Watford Patios and Driveways can supply a wide range of aggregates in a variety of sizes, textures and colours. This wider selection is making gravel driveways a more popular choice and means that you can choose a gravel style to complement your home's exterior.
Gravel driveways are not affected by harsh weathers and because they are permeable they require no additional drainage solutions to cope with run-off water.
For a free site visit and quotation give us a call today on Watford 01923 372078
Why Choose Watford Patio and Driveways?
Watford Patio and Driveways will create a fantastic driveway or patio for you using a range of different sized block paving, colours, textures, patterns and intricate designs.
We use high quality paving materials from the leading manufactures such as Marshalls, Stonemarket, Brett, Hanson, Bradstone and Natural Stone Paving. These products are constructed to the highest industry standards and will look stunning for years.
We manage the whole project from design and planning through to completion and the finishing touches which will complete the overall look of your driveway or patio.
25 years' experience
5 year guarantee on all works
No obligation site visits
Free quotations and advice
Friendly, honest and reliable
Excellent customer service
Experienced and qualified team
Competitive prices
Variety of services
High quality materials